Poised, passionate, and pretty in pink are three adjectives that all not-girls-not-yet-women want to be described as by their friends and family. While everyone may have different perceptions of what the "perfect woman" may be, I consider those to be the 3 P's, and I try to fit them accordingly. I walk standing tall and confident, I believe in what I do, and I believe that being well-dressed is a form of respect for myself and the people that I'm surrounding.
This spring, reality-TV junkies and multitasking college students were introduced to Bravo's newest series, "Southern Charm." From a noticeably recent pattern, Bravo tends to develop shows based on the upscale lifestyles of select geographic locations that can still manage to pull in the station's entire target demo, which ranges from young adults to mothers. "Southern Charm" takes place in the colorfully niched city that is Charleston, SC. It's a city swarming with old money, men walking down the streets in madras and pastel-colored suits, and girls glowing in matching Lilly Pulitzer patterns ("Southern Charm" is also the name of one of my favorite new Lilly Pulitzer prints introduced this spring, so the timing is actually sort of convenient – or is it?). So, basically, if my heart and soul weren't sold to New York, I would probably float down the Atlantic Ocean to the Charleston coastline and just lie on the beach forever.
While those are all perfectly acceptable reasons to drop everything and begin anew in Charleston, one of my driving forces is to become total BFF with one person in particular from the show. Enter blonde belle Cameran Eubanks on the small screen. She has perfectly curled and highlighted hair, a smile whiter than snow, and whether she's grabbing lunch with a friend or attending an extravagant polo match, she is dressed to the nines. From the outside, she is the face of a classic Charlestonian.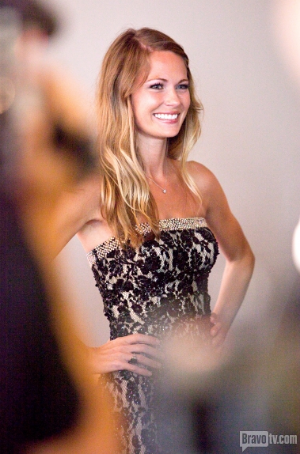 Every character on a show, reality or scripted, faces a challenge that has to be overcome. Viewers are attracted to controversy, and even though there are several scandals on "Southern Charm," Cameran faces a total of 0. Cameran's storyline in the show revolves around her career change from the cosmetics industry to real estate, and the cameras follow her as she tours all the charming Charleston homes with her mentor.
When Cameran isn't working, though, she's portrayed as an extremely honored and respected friend not just by the other females in town, but by her male counterparts: Shep, Craig, Thomas, and Whitney. The four guys all fight over the girls in town, but none of them seem to ever quarrel over Cameran or dare ever take advantage of her. She listens to them all bicker and gives them all advice on how to treat women. Shep, who bounces back and forth between every single girl in the city, surprisingly seems to be closest with Cameran. Personally, I think it's a challenge for guys and girls to be "just friends" without some sort of chemic tension-slash-I secretly think they belong together, but Cameran makes it a crucial point that she wants to be treated like a modern woman without directly turning any conversation on her, and Shep, along with the fellow men, don't cross any lines.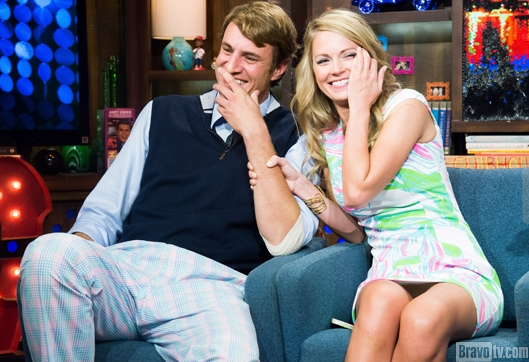 I don't think my hair will ever be as blonde as Cameran's (sadface), but there are other aspects of her personality that I want to achieve. She's career-oriented in an area that's male-dominated and she isn't an easy target. She resembles class, elegance, and proper etiquette. If I could have her as a mentor, I would, but hopefully that wouldn't stop us from hanging out on the beach and reading magazines, either.