If anyone I ever went to high school with wants to come to me and tell me what they thought of me, by all means, do it. I don't know what I was really labeled as. Was I a dork? A teacher's pet? Was I a loner? Was I friendly?
While I wasn't aware of my social standing in high school, I did everything I could to come across as well-rounded. I was very involved in extracurriculars like French Honor Society and Student Government, I got straight A's, and I made sure I was friendly to everyone. I think it was important to be friendly to everyone no matter what. As a teenager, you wanted your reputation to be positive. I admit, I do look back and wonder what impact I had in high school, and if I had any on my classmates.
But if I'm being honest, none of that matters anymore. Once you get to college, you can start fresh, but I made it a point to make sure that in college, I kept my values, and the number one value that I believe in is to be yourself. I never faked anything – my personality, my opinions, my interests. Reflecting on my past two years at FIT, meaning that my college career is almost halfway over, I have stayed true to this and I really do deserve a pat on the back/pint of Ben and Jerry's/all-inclusive vacation on a Mediterranean cruise.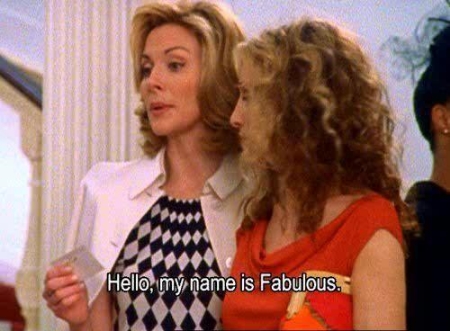 While I've achieved this, it's unfortunate that others seem to look down upon this or that their opinions may not match up to mine. That's fine and they can think what they want. Several of my hometown "friends" made an attempt to alter my priorities, judged me based on my personal choices, and assumed that my college experience wasn't "fun."
Here's the thing: I'm having so much fun. Launching my career may be one of my biggest priorities right now, but I have never had more fun or been more entertained as a student at FIT. I couldn't imagine being anywhere else for college. While the internship and job hunt can be stressful and frustrating, it's a creative and thrilling experience, too.
But if you're going to judge me because I'm not parading down Fraternity Row every weekend, I might just have to judge you right back. I'm sure it's fun and I believe that, but if that's your only concern right now and you're not even thinking about what you're going to do after you graduate, when will you think about it?